Forum of Independent Human Rights NGOs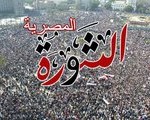 February 21, 2011
Press release
Member organizations of the Forum of Independent Egyptian Human Rights Organizations (the Forum) welcome the request filed by the United Nations Office of the High Commissioner for Human Rights (OHCHR) with the Egyptian government, asking for approval to send an official fact-finding mission of international experts to assess the status of human rights in the country.
The mission's proposed program includes meetings with both government officials and representatives of civil society and human rights groups to discuss practical arrangements to strengthen human rights during the transition to a democratic state that respects human rights.|
Member organizations of the Forum urge the caretaker government in Egypt to immediately approve the request and take all measures necessary to facilitate the mission's tasks.
The Forum believes that Egyptian government's acceptance of the mission will signal the readiness of those in charge of the country's affairs in this perilous transitional phase to comply with international human rights norms. It will further show a genuine will to impose accountability for serious crimes and abuses, particularly those perpetrated since the beginning of the revolution on January 25. Conversely, a refusal would signal the opposite.
An international fact-finding mission is even more important in view of the Forum's observations that the authorities are moving slowly—if at all—to investigate crimes committed, identify and prosecute those responsible, and open healthy channels of dialogue with human rights organizations.
The Forum hopes that approval for and cooperation with the international mission will be the prelude to more serious measures to prevent impunity for grave human rights violations, apply transparency, respect Egyptians' right to know the truth, and build bridges with public opinion and civil society institutions.
Signatures:
• Cairo Institute for Human Rights Studies
• Al-Nadim Center for Treatment and Psychological Rehabilitation for Victims of Violence
• Association for Freedom of Thought and Expression
• Association for Human Rights Legal Aid
• Hesham Mubarak Law Center
• New Woman Research Center
• The Arabic Network for Human Rights Information
• The Center for Trade Union and Workers' Services
• The Egyptian Association for Community Participation Enhancement
• The Egyptian Centre for Economic and Social Rights
• The Egyptian Initiative for Personal Rights